Orlando Pool Patio Cleaning To Brighten Up Your Poolside Spaces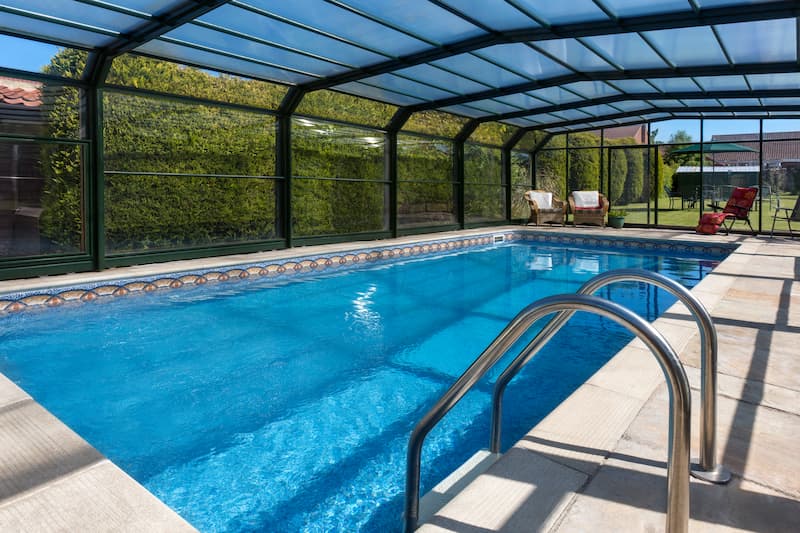 There's not much better than soaking in the Orlando sun poolside, except for maybe pool patio cleaning from iShine Pressure Washing LLC! Your pressure washing pros make it easy to enjoy the water stress-free because you'll know that your surrounding pool area is taken care of. Let us give you all of the benefits of a professional patio pool cleaning that you can rely on and results that you'll love.
Pool Screens & Cage Washing For Homes & Commercial Properties
A dirty screen around your pool can majorly detract from the visual appeal of your property. Even though screens protect your pool from unwanted debris, that doesn't mean you want it to look terrible while it does it. As the area surrounding your pool is very moist, it is common to see algae clinging to your screens. The excessive moisture also makes your screens a perfect breeding ground for potentially dangerous mold. During certain months, you may also find that pollen in the air collects on your screen, bringing unpleasant discoloration. Pressure washing is the most effective way to remove the eyesore that is this debris. Routine cleaning is the best way to protect the integrity of your screen while enjoying the way it looks.
Pool Surround Washing For Healthy Outdoor Spaces
Keeping the area around a pool is essential for several reasons. One reason is, of course, safety. While the usual water accumulates around a pool and can be safely maneuvered without slips, the growth of certain materials may make the outside of your pool very dangerous. Algae, a common and unwelcome visitor to places like pool patios, can be very slippery. Maintaining the safety of your pool is paramount and, luckily, simple with pool patio cleaning from iShine Pressure Washing LLC. We offer a plethora of concrete cleaning services for all your property's surfaces to keep you safe and happy all throughout the year.
Another reason routine pool patio cleaning is important is due to the difference it can make to the appearance of your swimming area. The cost of pool upkeep is a big investment that we know homeowners don't take lightly, which is why when your pool looks less than desirable, it can be a big disappointment. Pool patio cleaning will ensure that the surface surrounding your pool looks as nice as the day it was installed. Contact the team at iShine Pressure Washing LLC to get started on brightening your pool area and protecting your family today.
---
Recent Pool Patio Cleaning Related Articles
Keeping Your Pool Area Clean

A pool is a great place to entertain guests, enjoy time with family, and get some exercise, but doing that can be difficult if the area surrounding your pool leaves something to be desired. Make sure your pool is a safe and clean place for everyone […]
READY TO SCHEDULE QUALITY PRESSURE WASHING IN ORLANDO? BOOK ONLINE TODAY!