Brighten Up Your Orlando Property With Professional Window Cleaning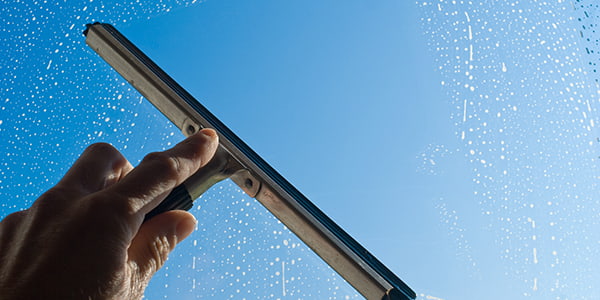 iShine Pressure Washing LLC is the company to rely on in Orlando for services like window cleaning. We're the premier choice for local pressure washing services, but most people don't realize cleaning windows isn't automatically part of a job like house washing. In fact, many companies don't even clean windows or glass, so make the right decision and choose to work with professionals who offer a full line of services.
We're the team to trust for expert exterior surface cleaning services. There's no reason to DIY your pressure washing when you can leave the work to our pros. Do-it-yourself power washing comes with a high risk of property damage and personal injury, so let us handle the job for you.
Cleaning windows is a tedious task with a higher risk of potential damage, but not when you let our experts take care of things. Call us today to receive your free estimate and book your appointment for window cleaning.
Exterior Glass Cleaning To Make Your Property's Glass Sparkle And Shine
Window cleaning significantly impacts the appearance of your home and the condition of your windows. iShine Pressure Washing LLC always takes extra steps and precautionary measures to ensure the work for cleaning your exterior is carried out safely and securely.
Let's restore the sparkle and shine of your glass surfaces and help you enjoy other perks of professional window washing like:
Provide essential window maintenance
Lower the risk of repair needs
Help your windows operate properly
Avoid the buildup of pest nests
Eliminate mold and reduce allergens
Without routine window cleaning, you'll notice an accumulation of contaminants and substances that can damage your windows and home. Our professional cleaning also removes contaminants that pose a health threat to your loved ones, including allergens that can trigger asthma and allergy attacks.
Expert Window Washing For Complete Property Maintenance Made Easy
Let our experts tackle your window washing and feel good knowing that we have the proper training, techniques, and equipment to do the job. Why take the risk of damaging your windows or injuring yourself to clean windows? Delegate the task to our seasoned pros and get the results you deserve while keeping your free time for more enjoyable activities.
Get in touch with our Orlando office to book your time for professional window cleaning. We promise to go above and beyond to deliver exceptional cleaning for every component of your dream home.
---
Yes, we recommend cleaning your fence before painting or staining. If you were to paint or stain before cleaning, you would be trapping the dirt underneath, meaning the result of your treatment would not look as wonderful as you expected. Additionally, depending on how much debris is on the surface of your fence, the paint or stain may have difficulty sticking to the material, causing you to need to clean it after all. Thorough cleaning is the best way to prep your surface for any treatment.
There are many ways that cleaning your pool deck is a great way to improve the safety of your family and those that use your pool. One reason an unclean pool deck can be dangerous is due to what could be growing on it. Materials commonly found on decks are things like algae and mold, both of which absorb lots of water, making them slippery. Removing them is the best way to avoid a fall. Also, by maintaining a clean deck, you protect the integrity of your wood from rot, meaning you don't have to worry about your deck giving way under someone's feet.
No, while you may find dirt on your roof, the commonly found black streaks are generally caused by something else. Gloeocapsa magma is the name for the type of algae that grows on roofs in black or dark green streaks. When you notice these streaks, it is important to hire a professional pressure washing company to perform a roof cleaning. Keeping your roof free of this will help increase the longevity of your roof as well as improve the visual appeal of the affected areas.
Discoloration of concrete surfaces around a property can be very disappointing when you'd like to have the best-looking home possible. Algae and mold can grow on concrete, especially concrete frequently exposed to water. This can lead to staining and dark patches cropping up on walkways and driveways. These spots can really damage the appearance of your concrete surfaces, but luckily, pressure washing makes it an easy fix to restore your pathways and pavers to their former glory.
---
READY TO SCHEDULE QUALITY PRESSURE WASHING IN ORLANDO? BOOK ONLINE TODAY!