Paver Sealing To Keep Your Orlando Hardscaped Spaces Cleaner For Longer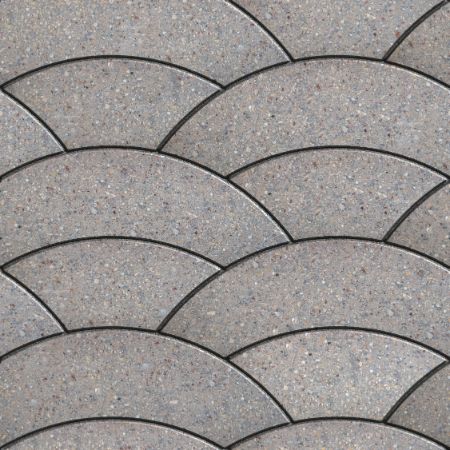 Pavers are an incredibly popular hardscaping feature among homeowners throughout the Orlando area, but like most other concrete and stone surfaces, they can start to deteriorate over time, leaving these surfaces feeling slick and looking dingy.
Paver sealing can go a long way in helping to preserve the look and feel of your paver patio, driveway, or walkways, and here at iShine Pressure Washing LLC, we're the top-notch pros for pressure washing for Orlando you can count on to help.
Are you looking for a professional Orlando pressure washing company you can trust with your paver sealing needs? If so, give our team of skilled professionals a call today and let us show you the kind of quality results that have helped make us the most trusted name in paver sealing and driveway washing the area has to offer.
As the most trusted pressure washing pros serving the area, our team of skilled professionals wants to do whatever it takes to help you keep your landscape's pavers in the best shape possible. Having your pavers properly sealed helps prevent moisture intrusion so you don't wind up with damage to your pavers due to free-thaw cycles or mold and mildew growth, which could start to eat away at their surface. If you have any questions about our high-quality paver sealing services, or if you'd like to schedule an appointment for a consultation, give us a call today. Our team of experts is standing by and would be happy to assist you.
Professional Quality Stone & Brick Paver Sealer
Once you have your brick or stone pavers cleaned, having them sealed should always be the next step. When done promptly after installation or cleaning, brick and stone paver sealing can help prevent penetration of oil, grease, mildew, and other contaminants, helping you extend the lifespan of your pavers and reducing wear caused by the elements over time.
Driveway Washing
Over the years, oil, grease, and grime can all start to build up on your driveway's surface, and when that happens, it can affect the appearance of your entire property. When you're in need of professional driveway washing services to refresh the appearance of your home's driveway and keep it protected from harm, iShine Pressure Washing LLC has you covered.
---
Yes, we recommend cleaning your fence before painting or staining. If you were to paint or stain before cleaning, you would be trapping the dirt underneath, meaning the result of your treatment would not look as wonderful as you expected. Additionally, depending on how much debris is on the surface of your fence, the paint or stain may have difficulty sticking to the material, causing you to need to clean it after all. Thorough cleaning is the best way to prep your surface for any treatment.
There are many ways that cleaning your pool deck is a great way to improve the safety of your family and those that use your pool. One reason an unclean pool deck can be dangerous is due to what could be growing on it. Materials commonly found on decks are things like algae and mold, both of which absorb lots of water, making them slippery. Removing them is the best way to avoid a fall. Also, by maintaining a clean deck, you protect the integrity of your wood from rot, meaning you don't have to worry about your deck giving way under someone's feet.
No, while you may find dirt on your roof, the commonly found black streaks are generally caused by something else. Gloeocapsa magma is the name for the type of algae that grows on roofs in black or dark green streaks. When you notice these streaks, it is important to hire a professional pressure washing company to perform a roof cleaning. Keeping your roof free of this will help increase the longevity of your roof as well as improve the visual appeal of the affected areas.
Discoloration of concrete surfaces around a property can be very disappointing when you'd like to have the best-looking home possible. Algae and mold can grow on concrete, especially concrete frequently exposed to water. This can lead to staining and dark patches cropping up on walkways and driveways. These spots can really damage the appearance of your concrete surfaces, but luckily, pressure washing makes it an easy fix to restore your pathways and pavers to their former glory.
---
READY TO SCHEDULE QUALITY PRESSURE WASHING IN ORLANDO? BOOK ONLINE TODAY!