Concrete Cleaning To Best Maintain Your Orlando Walking & Driving Paths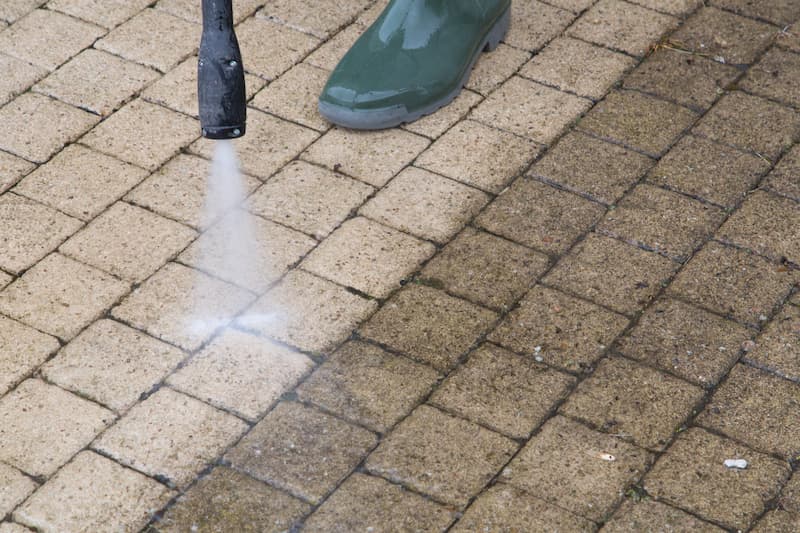 When the concrete surfaces of your Orlando home leave something to be desired, iShine Pressure Washing LLC is here with concrete cleaning to brighten and restore your sidewalks, pavers, and driveway. It's not a surprise that the first thing you envision when you think of pressure washing is concrete being cleaned. This is because of the wonderful results that are in store for you and your property when an expert team treats your concrete. iShine Pressure Washing LLC is that team for you. We're ready to transform your concrete surfaces into like-new facets of your property. For an even bigger transformation, consider house washing from iShine Pressure Washing LLC.
Paver Washing: Superior Care For Your Hardscaped Spaces
If you put a lot of effort into your property's landscaping, then it can be a major disappointment when it doesn't meet your expectations in every way. One way it may be lacking could be due to the visual condition of your pavers. Of course, pavers are meant to be used, but when it costs them their beauty, it can be easy to want to stay off. Have no fear, iShine Pressure Washing LLC can restore your pavers and have them looking like they we just installed with ease. Additionally, improving the visual condition through pressure washing isn't the end of the story. By removing the materials causing discoloration and dinginess on your pavers, you will be improving their lifespan, as these materials can break down the integrity of concrete over time.
Driveway & Sidewalk Cleaning To Best Maintain Your Property's Exteriors
The concrete surfaces around your home that, perhaps, see the most wear and tear are your sidewalks and driveway. Luckily for you, iShine Pressure Washing LLC is well-versed in caring for these surfaces.
You may not realize the effect that simple foot traffic has on the visual condition of your sidewalks. We know this because of the big reactions our customers have to see them cleaned. The gradual accumulation of materials that cause discoloration and staining may mean that you don't realize just how bad your sidewalks have gotten. With our expert sidewalk cleaning, we'll show you just how dirty they are, and you'll never want to go back.
Cars drag up a ton of things on your driveway, anything from dirt to oil stains. If the condition of your driveway doesn't excite you, then we're sure our concrete cleaning will. Our team can get up even the most stuck-on stains to reveal the beauty of your surface underneath. While your driveway performs an important function, that doesn't mean that it can't also be a lovely focal point for your property.
READY TO SCHEDULE QUALITY PRESSURE WASHING IN ORLANDO? BOOK ONLINE TODAY!