Your Orlando Home Will Look Better In An Instant With House Washing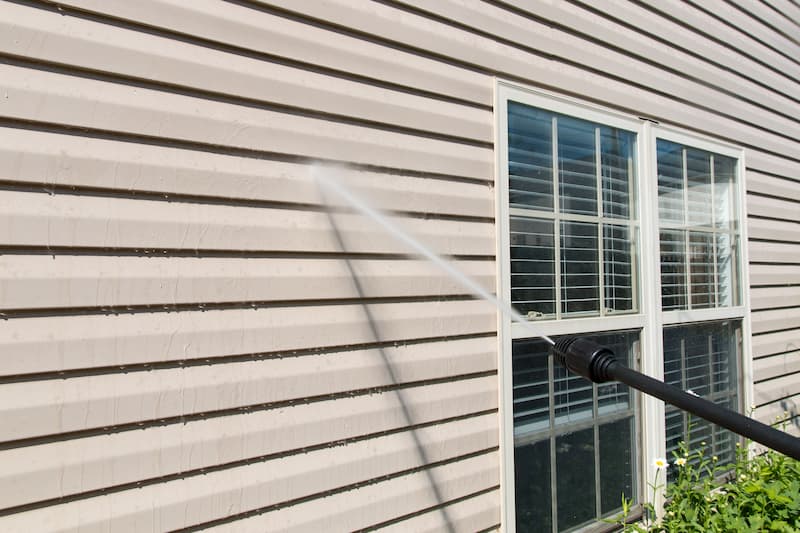 To make the exterior of your home look like new, you need house washing from iShine Pressure Washing LLC, proudly serving the Orlando area. When it comes to pressure washing, we're the best in the biz - a company you can trust to give you excellent results every time. If you have noticed that your home's siding isn't quite up to snuff, we're happy to take a look and tackle the project to help you fall in love with your home again. Contact us today for a quote and see what we can do for your home.
Your Home Will Look Better In An Instant With Exterior Home Surface Cleaning
Has the exterior of your home begun to look streaky and discolored? You may have thought it needed a new coat of paint, but more likely than not, your paint is fine, and it's what's on top of it that's causing the way it looks. Pollen, mildew, mold, and algae can give the appearance of a lackluster paint job when in reality, all it takes is removing it to show the beautiful color underneath. With house washing from iShine Pressure Washing LLC, any material clinging to your siding can be a thing of the past.
Using expert equipment and technique, our team will effectively eradicate the nuisance of a dirty home in a snap. We only use the best methods when treating your house to ensure that no harm comes to the surfaces we clean. Not every company can say that. We are content until you're satisfied with the way your home looks.
Our Exterior Home Cleaning Can Instantly Improve Your Residence's Visual Appeal
It's amazing what a house washing can do to boost the curb appeal of your home. While you may not realize how much grime your home has accumulated over time, we can guarantee it's more than you think. Wouldn't it be nice to wipe it all clean and start with a fresh slate when it comes to the appearance of your home? Well, with iShine Pressure Washing LLC's house washing, it's as easy as 1-2-3. To reflect the beauty of your home on the rest of your property, consider our fence cleaning service, as we can restore your wooden surfaces to their former glory too. Contact us today, and let us get to work serving you and your family.
---
Recent House Washing Related Articles
5 Benefits of House Washing

House washing is a service that involves using pressured water to clean the exterior of a home. This service has many benefits, both visually and physically. For house washing that delivers the results you need every time, contact iShine Pressure WAshing today and see your home […]
READY TO SCHEDULE QUALITY PRESSURE WASHING IN ORLANDO? BOOK ONLINE TODAY!