Wood Restoration By Orlando's Top Deck & Fence Cleaning Specialists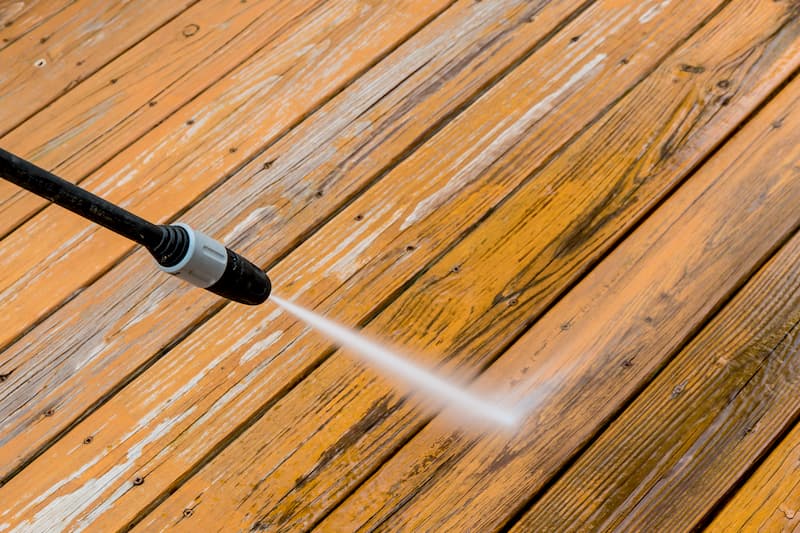 Orlando area residents trust iShine Pressure Washing LLC for all of their deck and fence cleaning needs. Our team has no shortage of pressure washing knowledge and is the best choice when it comes to treating your wooden surfaces to the clean of their lifetime. We are able to help you maintain the condition of your deck or fence through the routine cleaning we can offer so that you and your family can continue to enjoy those structures you rely on. Deck and fence cleaning are a snap when you choose iShine Pressure Washing LLC as your trusted pressure washing professional.
Deck Washing Professionals - Here To Help
A deck is a big investment in a property and may be one of the reasons you chose your house in the first place. As such, ensuring it looks great and lasts long is a priority of any homeowner with a deck. Keeping a deck in good condition is a lot of work on your own, though. Fortunately, you have found iShine Pressure Washing LLC, Orlando's deck and fence cleaning professionals.
Our team is experts at caring for wooden surfaces like decks and improving so many things with just one clean. If your deck is by a pool or other area that sees a lot of moisture, you may have noticed algae growing on your deck. This can be slippery and dangerous, so removing it is a must.
Additionally, keeping materials from outstaying their welcome on deck will ensure that they don't do damage over time, meaning you can enjoy your deck for much longer. Revamp the look and condition of your deck with iShine Pressure Washing LLC. We're also the group for concrete cleaning services to benefit the rest of your property,
A Local Favorite For Wood Restoration Service
Caring for wooden surfaces like decks and fences takes expertise that not many have. The team at iShine Pressure Washing LLC is trained in deck and fence cleaning, ensuring that you get the best clean you can find. Other companies like the finesse necessary for cleaning wooden surfaces, which may damage the wood during the cleaning process. iShine Pressure Washing LLC, however, can guarantee the same great results as all of our other services while never marring the wooden surfaces when we clean. This is why we are Orlando's trusted company for wood restoration services because our deck and fence cleaning will always outmatch what you can find elsewhere. Contact us today and we can begin your property's transformation.
READY TO SCHEDULE QUALITY PRESSURE WASHING IN ORLANDO? BOOK ONLINE TODAY!