Do you know why cleaning your pool patio is a smart idea?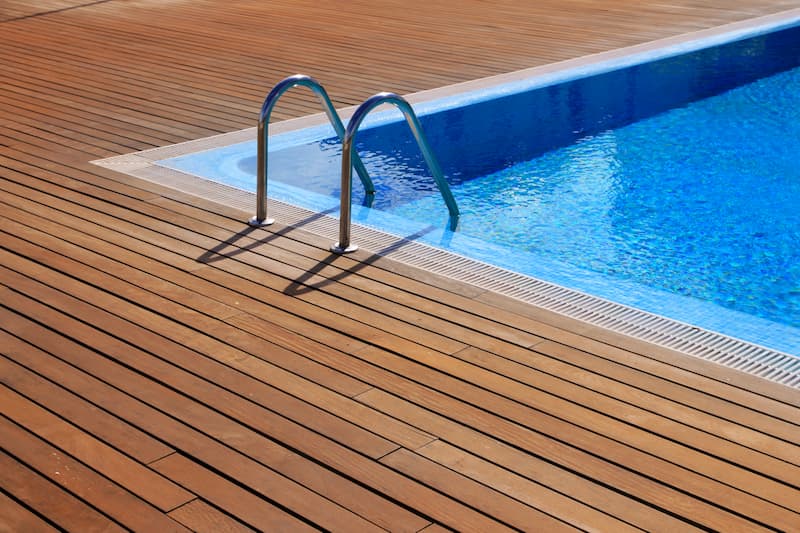 A pool is a great place to entertain guests, enjoy time with family, and get some exercise, but doing that can be difficult if the area surrounding your pool leaves something to be desired. Make sure your pool is a safe and clean place for everyone to enjoy with pool patio cleaning. With a warm climate like Florida, mixed with the moisture from the pool, it's bound to need some TLC from time to time. We're here to tell you all about the impact cleaning can have on your pool area. When you need pool patio cleaning or your pool screen needs some refreshing, contact iShine Pressure Washing LLC and let us get the job done.
Pool Patio Cleaning
So, your pool patio has supplied you with endless hours of relaxation, and now it's looking a little worse for wear? Let's explore what could be causing it to look less than desirable. With the moisture that comes with the territory, your brick and concrete have it cut out for them to stay looking nice. The area surrounding a pool is a breeding ground for the growth of things like algae and mold. Yep, those black and green patches you see on the ground by your pool are more than just dirt. Luckily, pool patio cleaning can blast away anything that may have settled on your pool patio.
There are many reasons why keeping your pool patio clean matters. One reason is, of course, how it looks. It can be difficult to enjoy your time by the pool if you're thinking about just how stained it looks. Another vital reason to clean your pool patio is safety. While mold and algae are sometimes not avoidable, falls are. Ensuring you keep those that utilize your pool safe by protecting them from a slippery surface is the job of the homeowner. Pool patio cleanliness is an easy way to eliminate danger and keep the summer fun rolling.
Cleaning For Your Pool Cage or Screen
An investment into a pool cage or screen is a big one, and making sure it lasts and looks great is a full-time job. With a professional pressure washing company, it doesn't have to be, though. A pressure washing technician can take your pool screen from drab to fab, keeping your view inside and out unobstructed. Unsurprisingly, the things that plague your pool patio are the same materials that may cause your pool screen or cage to look cloudy and grimy. Algae and mold cling to the material and spread like wildfire as your pool and the weather create the perfect conditions. With a thorough cleaning, however, your screen or cage can look like it was just installed.
READY TO SCHEDULE QUALITY PRESSURE WASHING IN ORLANDO? BOOK ONLINE TODAY!