Montverde's #1 Pressure Washing Services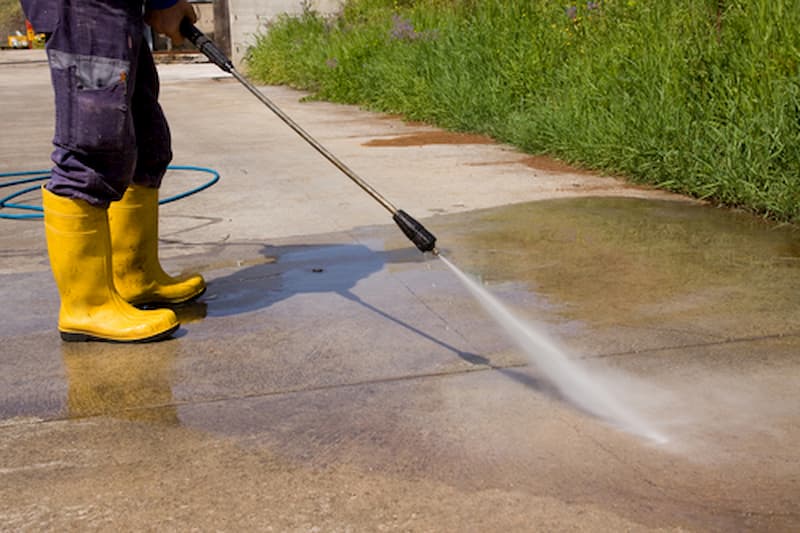 The experts at iShine Pressure Washing LLC offer professional pressure washing services throughout Montverde and the surrounding area. Keeping your commercial and residential properties clean isn't an easy job. That's why you should trust our pressure washing professionals with your outdoor cleaning needs today.
Pressure washing is one of the best ways to ensure your outdoor surfaces are clean without having to waste days or even weeks on your Montverde cleaning project. The pressure washing process uses biodegradable cleaners and high-powered water sprays to blast away dirt and grime on your stronger outdoor surfaces. If you're looking for anything from fence washing to sidewalk cleaning, you've come to the right place.
We also offer commercial pressure washing for your business. If you have outdoor surfaces around your commercial properties in Montverde, our experts will help keep them clean, so you don't have to worry. If we don't think your surfaces can hold up to the rigorous cleaning process of pressure washing, we'll offer you commercial soft washing.
Soft washing is perfect for any more fragile outdoor surfaces. The cleaners and gentle water-bleach mixture used in this option ensure you're getting a great clean without endangering the structure of your surfaces. If we think your project might benefit from soft washing, we'll let you know so you can pick the best options for your unique property.
To learn more about how pressure washing can benefit your Montverde properties, call the iShine Pressure Washing LLC experts at 407-454-9191 today and set up an appointment.
Professional Deck Washing in Montverde
Deck washing is a great way to get your outdoor surfaces ready for the warmer months. The best time to engage in a deck washing appointment is in the spring. A spring cleaning will clean away the natural debris from the fall and winter to leave behind a clean slate.
To get the best deck washing in Montverde, you want to make sure you get the deck pressure washed before you bring out furniture and decorations. A clean deck leaves a clean surface to decorate and transform into your outdoor living space.
Premier Montverde Porch Cleaning
Just like your deck, a great time to invest in professional porch cleaning is during the spring. Your porch is an extension of your outdoor living space. No matter what materials make up your porch, our pressure washing experts can help ensure you're starting spring with a thoroughly cleaned surface, so you don't have to worry about dirt, grime, pests, or other contaminants. If you're looking for a premier porch cleaning in Montverde, you've come to the right place.
READY TO SCHEDULE QUALITY PRESSURE WASHING IN ORLANDO? BOOK ONLINE TODAY!