iShine Pressure Washing LLC: Heathrow's Quality Pressure Washing Service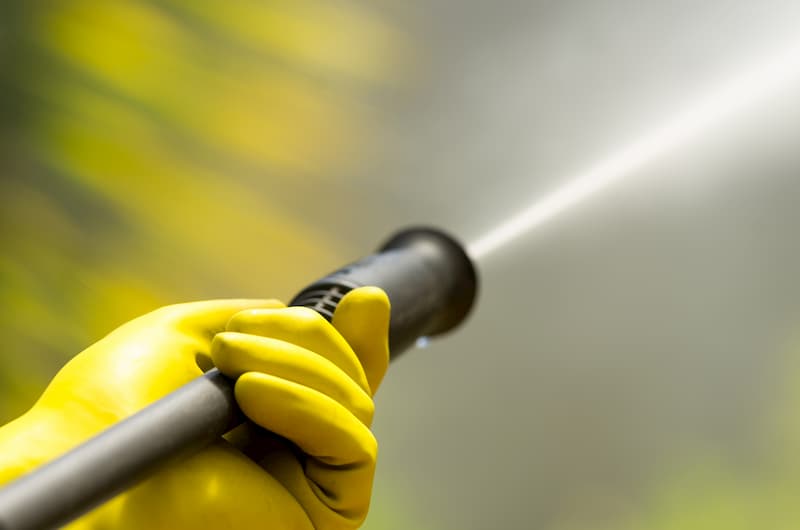 The pressure washing experts at iShine Pressure Washing LLC offer premier services throughout Heathrow and the surrounding area. We work with you to ensure both your commercial and residential properties are kept cleaned and maintained throughout the year. If you're looking for a professional pressure washing service in Heathrow, you've come to the right place.
Pressure washing gets deep into all the smallest nooks and crannies on your outdoor surfaces. The high-powered water spray strips away layers of dirt and grime while ensuring your surfaces aren't damaged throughout the cleaning process. Our experts will individually assess each surface we clean to ensure you're getting the best cleaners and water pressures for your unique surfaces.
If we think your surface can't hold up against the rigorous cleaning process of pressure washing, we'll offer premier soft washing for your Heathrow properties. Soft washing combines low-powered sprays and biodegradable cleaners to clean your home surfaces made from siding, shingles, or softwood.
This is true for your commercial properties as well. Commercial pressure washing and commercial soft washing are great options to keep your outdoor commercial surfaces in Heathrow cleaned. No matter what cleaning project you have in mind, our experts are here to help.
To learn more about how the Heathrow pressure washing experts at iShine Pressure Washing LLC can help with your outdoor cleaning project, call us today at 407-454-9191.
Heathrow Driveway Washing
Your driveway is exposed to the elements throughout the year. Natural debris, staining, and vehicle fluids find their way onto your driveway throughout the seasons. If you have a concrete or asphalt driveway, it's important to ensure that more caustic chemicals are cleaned away as soon as possible.
Things like vehicle fluids break down the internal structure of your driveway. If left to their own devices, they can start cracking and breaking in your driveway. To ensure your driveway is kept cleaned and maintained, call our driveway washing experts today.
Professional Sidewalk Cleaning in Heathrow
Pairing a professional driveway washing and a professional sidewalk cleaning will help ensure your residential property is kept cleaned and maintained. Pressure washing is perfect for larger outdoor surfaces because the high powered water spray blasts away dirt and grime quickly. Instead of spending days on your cleaning project, let us pressure wash your outdoor surfaces in hours.
Sidewalk cleaning doesn't just leave your sidewalks safe to walk on, though. Routine sidewalk cleaning can help increase property values. If you're thinking of selling your Heathrow home, a dirty or broken sidewalk can draw attention away from your actual home. To learn more about how sidewalk cleaning can benefit your home, call our pressure washing experts today!
READY TO SCHEDULE QUALITY PRESSURE WASHING IN ORLANDO? BOOK ONLINE TODAY!