iShine Pressure Washing LLC: Champions Gate's Expert Pressure Washing Service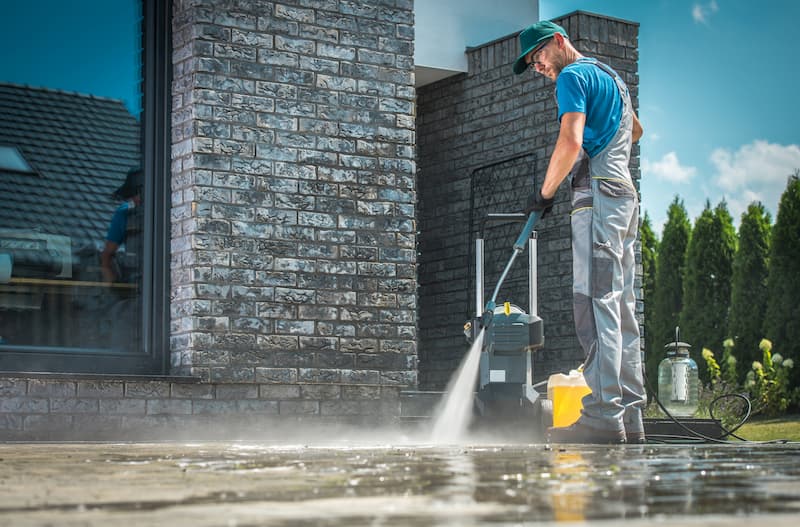 The pressure washing professionals at iShine Pressure Washing LLC offer premier services throughout Champions Gate and the surrounding area. Keeping your residential and commercial properties clean and maintained can be a difficult job. That's why we train our pressure washing contractors in safety practices to ensure your properties are safe throughout the cleaning process.
Commercial pressure washing is a great way to ensure your properties in Champions Gate are kept in great shape. Our commercial pressure washing service ensures that your business is kept cleaned and maintained throughout the year. The best part about our professional pressure washing for commercial properties is that we ensure you're getting unique cleaners and water pressures to ensure your building is protected.
If we think commercial pressure washing is too rigorous for your building, we'll offer commercial soft washing. Commercial soft washing is perfect for your more fragile outdoor surfaces. No matter what commercial cleaning project you have in mind, we can help!
Soft washing is also perfect for your more fragile home surfaces in Champions Gate. House washing, roof cleaning, gutter brightening, and more benefit from a gentler cleaning option. Our experts always make sure your properties are safe while we clean.
If you have a larger, stronger outdoor surface at home, pressure washing is perfect for you. We offer premier pressure washing for:
Fence Washing
Sidewalk Cleaning
And More!
To set up an appointment with the pressure washing and soft washing experts of Champions Gate today, call iShine Pressure Washing LLC at 407-454-9191 to learn more.
Professional Deck Washing in Champions Gate
Deck washing is one of the best ways to get your deck ready for the warmer months. The best time to invest in professional deck washing is during the spring or the fall. In the spring, you can clean the surface before putting out your furniture and decorations. This helps to remove dirt, grime, pests, and more from the surface of your deck.
When setting up a living space, you want to ensure that everything is cleaned so there aren't any surprises. But that's not the only time you want to invest in deck washing. In the fall, after the leaves start to fall and the weather gets colder, a professional deck washing will ensure your deck is clean for the coming winter.
Champions Gate Premier Sidewalk Cleaning
Your home sidewalk is one of the first things visitors see when coming up to your house. While dirt and grime will always build up over time, the real worry is standing water or damaging liquid spills. Whether your sidewalk is made from concrete or asphalt, both materials soak in liquids. If left to sit, these liquids can break down at the interior pores of your sidewalk's structure and break down the surface.
The best way to protect your sidewalk from damages is to invest in a professional sidewalk cleaning with a reputable, local Champions Gate pressure washing expert like iShine Pressure Washing LLC. Call us today to learn more about professional sidewalk cleaning!
READY TO SCHEDULE QUALITY PRESSURE WASHING IN ORLANDO? BOOK ONLINE TODAY!